What is Micropigmentation?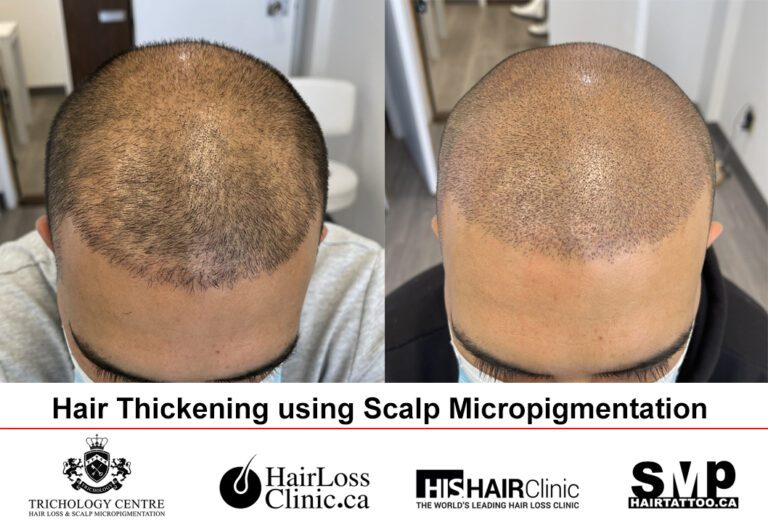 Although not everyone is endued with thick, lovely hair from birth, the volume, style, or perhaps thickness of our hair considerably affects how our look can increase our confidence.
Micropigmentation provides the impression that the hair on one's head is full. Hair loss may negatively an affect a person's mental health; they may experience anxiety, low self-esteem, and depression. So, instead of wearing a hat, why not get a new look with a hairline tattoo?
Micropigmentation can be an excellent treatment option for people who suffer from baldness, alopecia, and hair loss. In addition, hair tattoos are an excellent alternative to hair transplants and other hair loss procedures for hiding thinning hair or bald spots.
This technique can benefit men and women of all ages and skin types.
What is micro scalp pigmentation?
Men and women can benefit from micro scalp pigmentation as a solution for hair loss. The look of natural hair follicles is replicated by this non-surgical precision technique, which is very safe and effective. In addition, men who have undergone the SMP hair procedure are given the impression that their scalp has recently undergone a close, clean shave.
Micro pigmentation is also known as SMP hair, scalp micropigmentation, scalp tattoo, or hair tattoo. It simulates the look of a full head of hair when completed. Men and women use SMP hair to conceal hair loss. In addition, hair transplant scars and other types of scars can be hidden by micropigmentation, creating the look of thicker hair.
Both men and women can experience thinning hair throughout the scalp area. This SMP service can help make their hair look even by hiding the thinning areas.
How does micro pigmentation work?
For men experiencing male pattern baldness, micro pigmentation simulates the appearance of natural hair stubble with a close-shaven look. Micro-pigmentation uses tiny needles to mimic hair follicles instead of the more extensive etching method used for regular tattoos. This hair tattoo gives the impression that your hair is thicker and fuller. In addition, the micro pigmentation can restore a receding hairline for androgenetic hair loss in men.
FAQs on Micropigmentation
Is micro pigmentation similar to getting a regular tattoo?
Although it is often called a hair tattoo, a scalp tattoo is not the same as a regular tattoo. A hair tattoo is very different from SMP in nearly every manner. The type of tattoo ink used, the depth of the pigment deposit, and the needles are other than a traditional tattoo. SMP uses smaller needles than a regular tattoo. The ink was developed explicitly for micropigmentation, and the pigment is not deposited into the scalp as deep as a conventional tattoo.
Can micro-pigmentation reverse hair loss?
No, micro-pigmentation does not alter or speed up the growth of your natural hair in any way. Therefore, it is not a remedy for regrowing and thinning hair. In addition, Micropigmentation won't damage your current hair follicles or result in hair loss.
Is scalp micro pigmentation permanent?
Micro pigmentation is regarded as semi-permanent. The treated region will gradually fade because all skin naturally exfoliates itself, even though the results can last up to eight years. Over the years, the SMP will become lighter. A touch-up every 2-4 years will make it look new and fresh again.
Micropigmentation vs. Microblading, which is better?
Micropigmentation and microblading are two different techniques used for various reasons. SMP creates tiny dots mimicking the look of hair follicles. Microblading creates tiny lines. It uses small blades instead of needles. Microblading is used mainly for eyebrows; the treatment usually lasts about 1-2 years. So both techniques are good but are used for different reasons.
How is micro-pigmentation removed?
We use a PicoSure laser tattoo removal method if you experience scalp micropigmentation regrets. Because SMP doesn't go as deep as a regular tattoo, it usually takes 2-4 sessions to remove it from your scalp, compared to a tattoo that generally takes 8-10 sessions.
Conclusion
Micro-pigmentation is an excellent option for a long-lasting and successful solution to alopecia. It's safer, less expensive, more durable, and maintenance-free than alternative solutions. It also offers immediate results and no downtime compared to hair transplantation. Consult a seasoned SMP Toronto specialist at Hair Tattoo Clinic for the most outstanding results.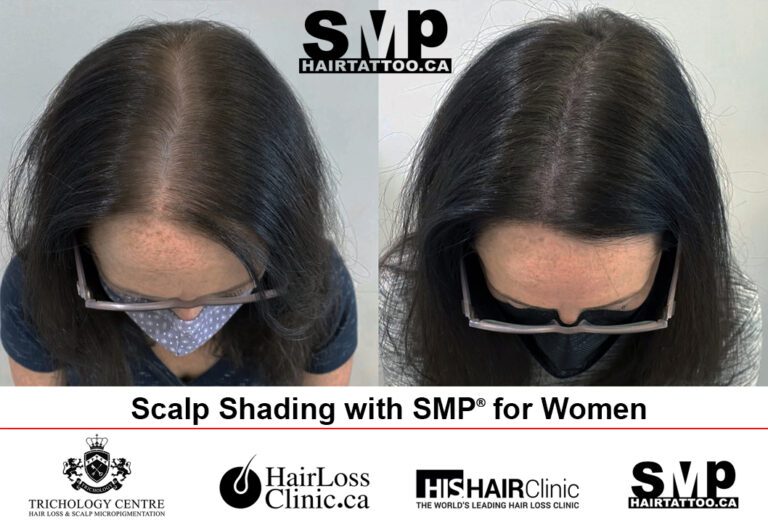 Did you know His Hair Clinic was the founder and inventor of the SMP hair procedure? If you are looking for a reputable SMP service clinic, check out His Hair Clinic | Hairtattoo.ca, located in Toronto, Richmond Hill, Mississauga, and Brampton, or call 647-492-5022. Also, if you need a solution to help you regrow your hair, please visit Hair Loss Clinic.